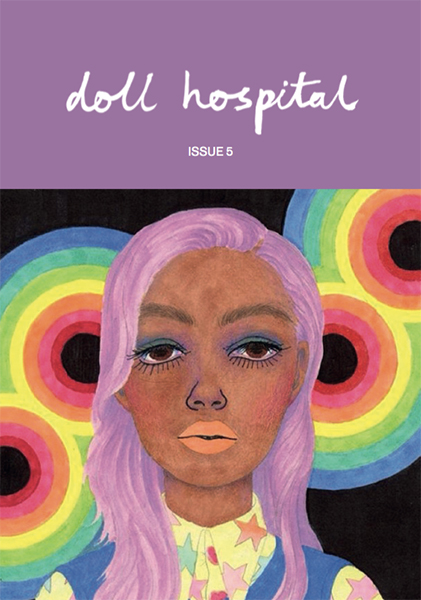 It's almost time for our fifth and final issue hard copy release! You can start to pre-order this extra emotional and beautiful issue from 10am (UK time) on Saturday the 1st of December to 9pm on Sunday the 16th December. So that's a little over two weeks to get your orders in! Then our issue will go to print at the lovely folks at Ex Why Zed which will take around two weeks before being shipped out to you in the new year of 2019!
This is our biggest and most beautiful issue yet and we can't wait for you to see it! Featuring essays, artwork, interviews and more by awesome humans such as Seo Kim, IGGYLDN, Ambivalently Yours, Rudy Loewe, Ijeoma Umebinyuo, Ruby Etc, Khairani Barokka, Mya Carmichael, John Porcellino, MJ Robinson, Steve Haines, Sara Lautman and countless others! Lovingly designed in full colour this very special issue is jam packed with soothing illustrations, comic art, poetry, photography, cultural criticism and real talk. We think it is beautiful, we think it is necessary, and we hope you do too.
As an extra thank you, we are throwing in a digital copy of the bumper issue of Doll Hospital Issue Five! That includes a bonus 100 page roundtable which is not included in the print launch. (But don't worry we're planning to release that in print form as a separate issue in the new year!) Plus, an 8 tracks mix of good vibe sounds (lovingly put together by our pal Claire Biddles!) All orders are shipped in a timely manner from Bristol, U.K (so if you're ordering from farther afield please allow it a little extra time to reach you!)
Read more about Issue Five here. And check out the pre-order listing at our big cartel page here.